The price depends on the size. You need to book a consultation first. 
Comprehensive Wart Removal Services at Reimagine Clinic in Montreal
Discover a non-surgical, effective method for wart removal in Montreal at Reimagine Clinic. Our expert estheticians are ready to assist you in your journey towards clear skin.
Comprehensive Wart Removal Services at Reimagine Clinic in Montreal
At Reimagine Clinic, we specialize in providing effective and non-invasive solutions for various skin concerns. Among our extensive range of services is the sought-after procedure for wart removal in Montreal.
What is a Wart?
A wart is a small, benign skin growth often caused by certain strains of the human papillomavirus (HPV). These skin growths are typically harmless but can be unsightly and occasionally painful, causing many people to seek removal options.
How is Wart Removal Achieved at Reimagine Clinic?
At Reimagine Clinic, our skilled estheticians utilize the highly effective technique of cryotherapy for wart removal. This non-surgical method involves applying extremely cold substances like liquid nitrogen to the wart, causing it to freeze and eventually fall off.
For more details about our cryotherapy procedure, visit our Skin Lesions Montreal page.
The Cost of Wart Removal
While costs can vary depending on the size and location of the wart, our clinic ensures competitive pricing for the Montreal area. Contact us directly for a personalized quote.
Who Can Undergo Cryotherapy?
Cryotherapy is safe for most individuals. However, people with specific skin conditions, severe diabetes, or those who are pregnant should consult with their healthcare provider before undergoing the procedure.
Discover more about the treatments we offer at our Mole Removal Treatment Montreal and Age Spots Removal Montreal pages.
The Risks of Cryotherapy
While cryotherapy is generally safe, potential risks include temporary pain and skin discoloration. In rare cases, there could be damage to surrounding healthy tissue.
Preparing for Your Consultation
Before your consultation, it's beneficial to familiarize yourself with the procedure and its potential risks. Note any questions or concerns you may have to discuss with our estheticians.
Effectiveness of Wart Removal
Wart removal, especially via cryotherapy, has a high success rate. The majority of our patients see significant improvement, with many achieving complete removal of their warts.
For more information about skin health and procedures, explore our Skin Tag Removal Montreal page.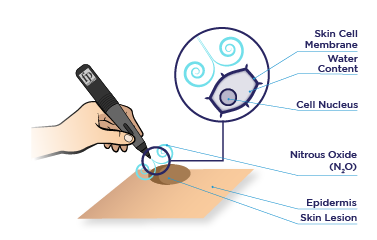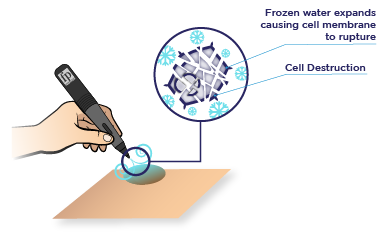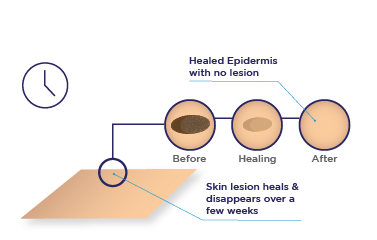 Warning: These photos are published for reference only to provide information on the nature of the treatment. They do not constitute a guarantee of results. These results are after 4-8 microneedling treatments depending on clients circumstances. 
contact us for information